How Can You Find the Best Deals on eBay?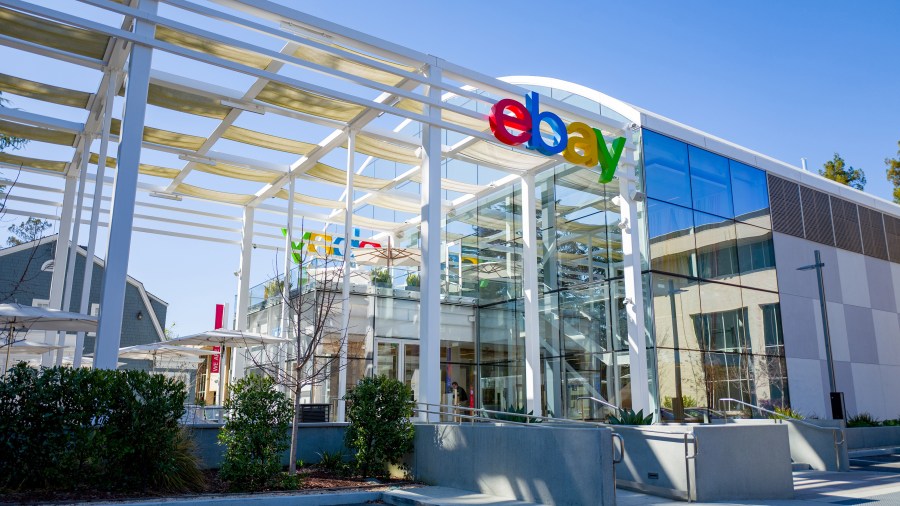 One of the best things about the digital age is that you can shop for practically anything you need from the comfort of your own home and then sit back and wait for it to arrive at your door. All you need is a laptop or mobile device and a list of reliable, trusted ecommerce sites like eBay to make the magic happen.
Since its launch in 1995 as AuctionWeb, the online marketplace has been a go-to site for scoring bargains and hard-to-find items, including rare collectibles and one-of-a-kind antiques. When you run searches on the site, you can easily sort the results from lowest price to highest price to find the least expensive items, but that method often yields many pages of cheap goods that are only loosely related to the search term. If you want to save on all your favorite finds, get started with these tips and tricks for zeroing in on the best deals on eBay.
Conduct Searches for Listings with Typos and Misspellings
Part of what makes eBay a great place to shop is the broad range of sellers on the site. From individuals selling a single collectible to both small and large businesses using the site as a resource for selling in volume, eBay promotes successful ecommerce for virtually any type of seller. The blend of sellers means that some listings are more professionally polished than others. Sellers occasionally make mistakes in their postings that inadvertently make those listings harder to find.
Most of the time the mistakes that occur are typos or misspellings. For example, if you want to find products made by Calvin Klein, some sellers may have misspelled the designer's name and listed items under Calvin Cline. To find these items that other buyers may be overlooking, try searching for alternative spellings for keywords, such as breaks instead of brakes (for automotive brakes) or disk instead of disc (for compact discs).
Typos are a little more challenging, considering any character on the keyboard could have been typed accidentally, but you could play with different letter combinations near the intended letters if you're not having any luck searching for the correct word or its obvious misspellings. To make the process even easier, you could "cheat" and use websites like a few websites like FatFingers, BargainChecker and GoofBid to do the hard part for you. These sites take your normal search term and use it to find listings with close misspellings on the eBay site.
In a similar vein, be sure to search for items using different descriptive words that mean the same thing, such as insulated tumbler as well as insulated cup. Not every seller labels items in exactly the same way. A purse to one person is a handbag to another, for example. Another thing to look for is an abbreviation or a poorly described item. Instead of listing an iPhone, a seller might simply call it an Apple phone. Instead of spelling out Coca-Cola for a collectible listing, a seller might just refer to it as a Coke item.
Shop Late at Night
The time of day and the day of the week can help you spot some great bargains on eBay auction items. When you're browsing and placing bids, look for auctions that end late at night, particularly between midnight and 5 a.m. Most people are in bed sleeping during those hours (on the U.S. site, anyway), which means fewer bidders are available to outbid you on the items you want. To skim the items closing within minutes, you simply change the Best Match drop-down box on the search results page to Time: Ending Soonest to move all the items about to close to the top of the list.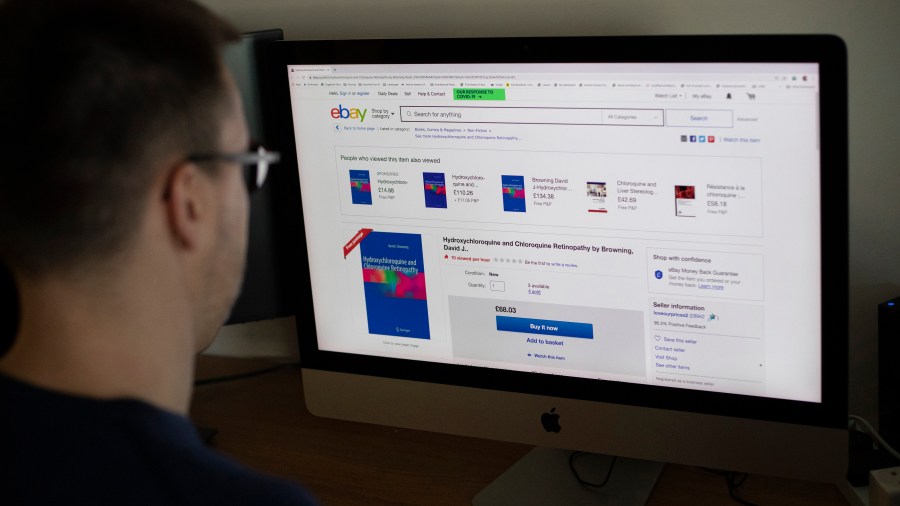 Shopping on weekdays can also be better than shopping on weekends. An auction that ends at 2 a.m. on a Tuesday morning will generally attract fewer live bidders than an auction that ends at 5 p.m. on a Saturday afternoon. Of course, you can still be outbid by bids placed using eBay's automatic bidding engine, but as long as you enter your firm maximum bid, then you know within seconds if another bid exceeds your maximum or you have a chance of winning the item.
In addition, when you find a seller with an item you want, look for multiple listings of the same item that end around the same time. Place your bid on the one that ends last or next to last. Most shoppers want items quickly, so they automatically gravitate to the listing that ends the soonest.
Use the Make Offer Feature
Some sellers offer Buy It Now items with one more cool feature: a Make Offer button. If this button is on a listing, definitely use it to try to negotiate a better price on the item. Sellers decide if they are willing to consider offers when they post items for sale, and they won't select this option if they aren't open to negotiation. You have nothing to lose and money to save by haggling for a better price.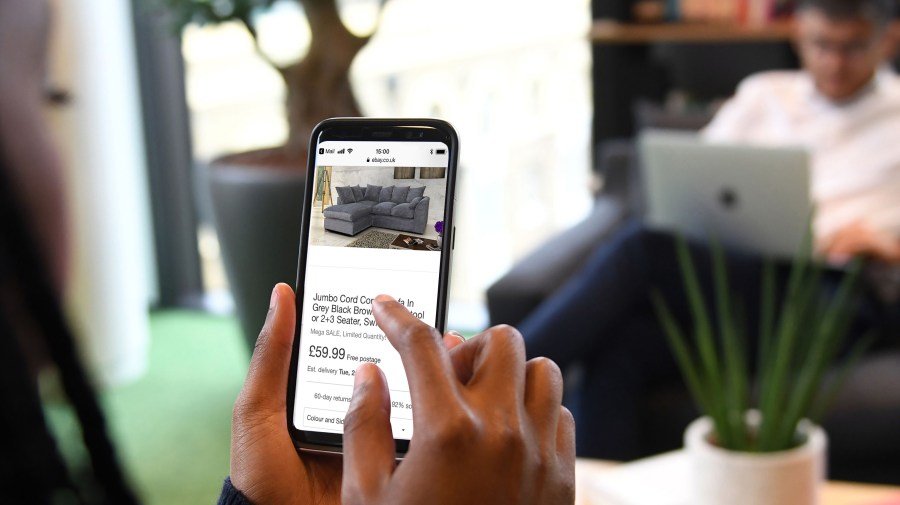 Before submitting an offer, click the link to the number of items sold to review the buying history for the item. This information includes all the selling prices for the item as well as how many times the seller accepted an offer. It doesn't disclose the offer amounts accepted, but you can make an educated guess at a reasonable amount based on the previous selling prices. The seller can either accept or reject the offer or make a counteroffer of their own.
Consider Using a Sniping Tool
If you've ever stayed glued to your screen waiting for an eBay auction to end with your perfectly timed final bid, only to have the item swiped from the jaws of your victory, then you know the meaning of frustration. When this happens, the other bidder probably used a sniping tool. Fortunately, you can do the same. Not only does it help guarantee your win, it also frees up your time and attention, so you can focus on searching for other great deals.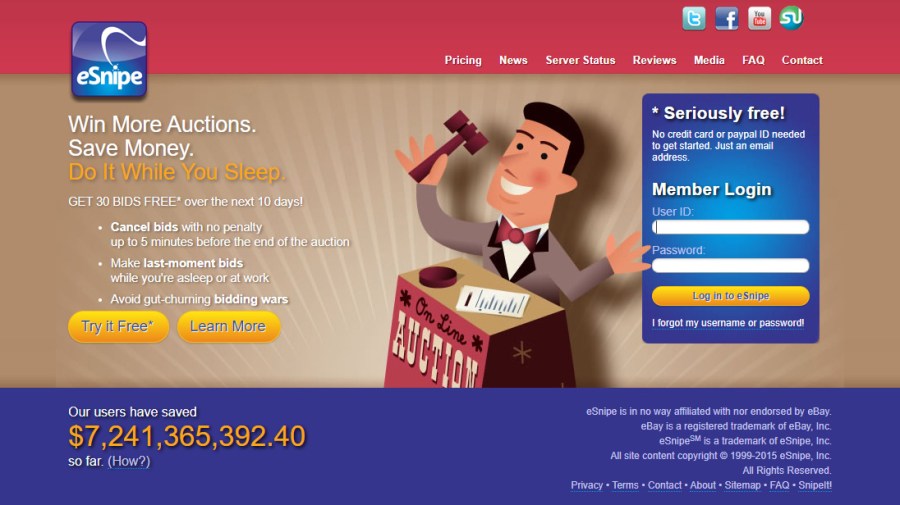 Sniping tools are perfect for scoring big bargains on high-value items that tend to attract dozens — maybe even hundreds — of other bidders. Some sniping tools are free, but some charge a small fee. Consider using AuctionSniper, AuctionStealer or eSnipe for the best results. If you don't want to use a sniping tool, make sure you wait until the last minute to bid on an item. Bidding early can actually make other bidders feel more competitive.
Don't Forget About Shipping Charges
For shoppers who spend a lot of time taking advantage of the free shipping included with Amazon Prime, it can be very easy to forget that shipping isn't always free on other shopping sites. Sometimes, items are listed at awesome bargain prices — but then have high shipping charges that wipe out all the savings. It's a sneaky tactic but not an uncommon one, so be sure to carefully read all the shipping details on a listing before bidding.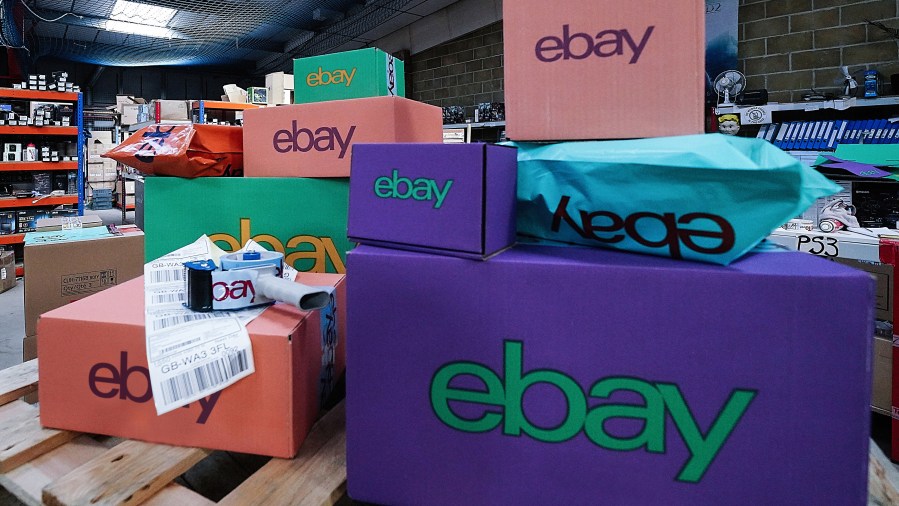 This is particularly important for large items. Sellers who list large items usually set up auctions for local pickup only, but some may be willing to ship large, bulky items — for large, bulky shipping fees. Watch carefully to make sure you don't accidentally bid on those items. On the other hand, if you spot an item listed by a local seller who is charging a high price for shipping, you may be able to convince the seller to remove the shipping fee if you're willing to pick up the item.