What Are Some Helpful Tips for Using UltiPro?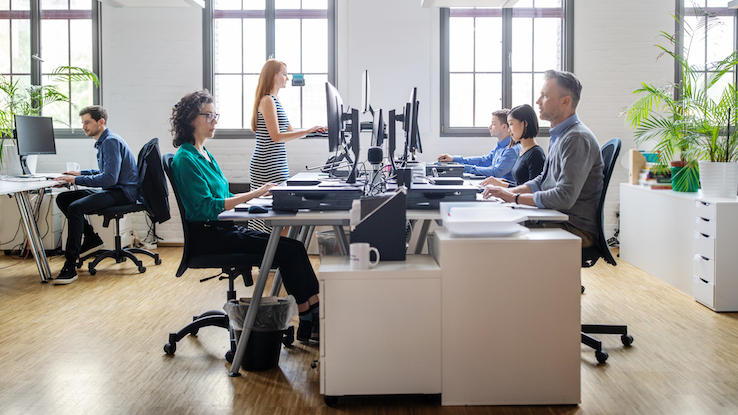 Developed by technology company Ultimate Software, UltiPro is a cloud-based human resources information system designed to help companies of various sizes manage employee records and other information. The platform combines programs and functionalities for payroll, talent management and human resources (HR), facilitating various tasks and recordkeeping needs that fall under the HR umbrella. These include tracking attendance, onboarding employees, managing compensation, recruiting and generating predictive analytics. Considering its broad range of capabilities, there's a lot you can accomplish with UltiPro — and a lot of features you might not know about. These tips can help you get the most out of the software system, whether you're using it as an HR professional or the company you work for utilizes it.
Take Some Quick Tours
UltiPro comes with an interesting help system of its own known as "Quick Tours," which you can access from the Customer Success Portal by typing "quick tours" into the search bar. These are video demonstrations about how to use various features of the program and how to perform specific tasks you might need to get done. One element of Quick Tours that makes it even easier to use is that, as you navigate your way through UltiPro, you'll see a column labeled "Quick Tours and Tips" pop up on the right-hand side of the window under "Things I Can Do." Keep your eye on this section as you're working your way through UltiPro to learn new features on pages you are and aren't familiar with.
It's also helpful to note that the Customer Success Portal has a few other key sections that can help you out. Included among these is the Learning Center, which includes a variety of guides, e-learning courses, checklists and other aids to help you familiarize yourself with the platform — and get even more use out of it.
Help Employees Help Themselves
Whether you work in an HR department or you work at a company that utilizes UltiPro, there are some helpful ways to learn more about various tasks employees can complete on their own without assistance from the HR department. Using the UltiPro Employee Self Service Guide, employees can learn how to take care of different to-dos on the platform, including updating and managing their contact information, reconfiguring their direct deposit details, changing W-2 and W-4 information as needed and ensuring that other relevant details are up to date. Providing copies of the self service guide or keeping them accessible at all times allows workers to ask questions as needed and access the steps and tips within it to complete some self-sufficient problem solving.
Another self-help feature for workers arrives in the platform's Employee Case Management solutions center. This is a knowledge database tailored to the specific needs of the company. Within it, employees can search for help and answers about a number of questions or initiate request tickets to get help from HR with an issue they're experiencing. It's like a personalized FAQ system about the inner workings of employment that cultivates employee independence as they perform searches themselves for help. If they can't find answers, however, Employee Case Management can automate and escalate a request to a real human in the HR department for further investigation, too.
Manage Benefits Efficiently
One of the big advantages of using UltiPro is that employees can manage their healthcare benefits right within the system. They have the option to enroll and make changes to their current enrollment by visiting the Benefits section and navigating to the Life Events tab to select from various options related to healthcare. Here, employees can browse and compare different plans, get personalized recommendations and learn about the best options for their families, among other options.
The benefits tab also allows employees to access information about other benefits, such as paid time off, when they visit the PTO Plans tab from the Benefits section. Here, they can view earnings and see how much time off they've accrued on various checks, how much they currently have and how much they've taken during various periods of time.
Check Out the Top Talents
This one's for the HR professionals: Performance Management Solutions. This feature allows managers to track performance for individuals and teams, create and automate employee reviews and learn how to retain top talent. Performance Management Solutions also helps HR leaders assign goals to employees and learn the areas where those workers could improve their performance. Additionally, the system generates data and metrics to use in evaluating employees and can rate employee achievements based on the numbers. Check out the included library that tailors selections of suggested activities for managers based on the data that the platform gathers.